COVID19 Update
Following the most recent government announcement confirming West Yorkshire will remain in tier 3, we will unfortunately be unable to reopen.
We are disappointed that we cannot welcome you back as planned but we will be closely monitoring the governments tier reviews and hope to be able to open in the near future.
We will keep you updated on an opening date once we have one.
Keep safe
The Massimo Family & Mamma Mia Team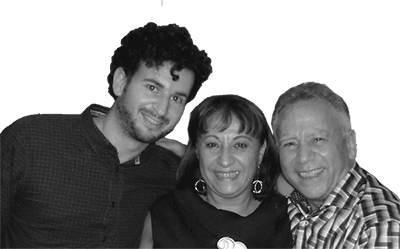 Thanks for calling into Mamma Mia, Bradford's favourite Italian restaurant. We're Nella and Gianni Massimo – and that's Leno on the left. We've been preparing and serving authentic Italian food in Bradford for over 30 years. Owned and run by our family from the start, we've been delighting our customers with quality Italian homecooking since 1985. Our menu is a treasure trove of Italian favourites and our range of vegetarian dishes is extensive. We also have a black board of special dishes which changes frequently. Our special dishes always feature seasonal produce and fish with the occasional creative surprise from the Massimo Family kitchen!