Important Announcement
As the coronavirus pandemic continues, and the advice from the government becomes increasingly firmer, we have made the decision to stop our takeaway and delivery services.
The health and well-being of our customers and staff is of utmost importance. We feel it would be irresponsible of us to put our customers and staff at risk by continuing to operate a takeaway/delivery service – we all have a responsibility to do our bit and stay at home.
As we said before, we want to thank all of our customers from the bottom of our hearts for all the support you have shown us over the years, it means a lot!
We can't wait to welcome you back, with open arms, as soon as we are up and running again.
The Massimo Family & Mamma Mia Team
Take away 5:00 – 9:00pm everyday
Call to order now – 01274 733834
Work near us? Save with us!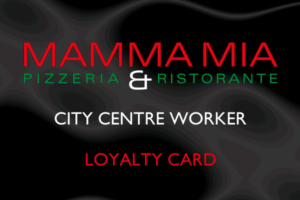 If you work in Bradford City centre, why not pick up a loyalty card and start saving on the delicious food at Mamma Mia.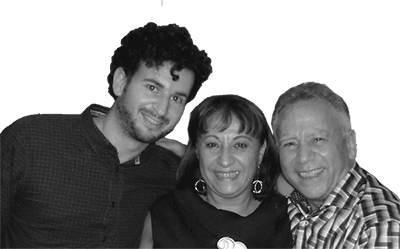 Thanks for calling into Mamma Mia, Bradford's favourite Italian restaurant. We're Nella and Gianni Massimo – and that's Leno on the left. We've been preparing and serving authentic Italian food in Bradford for over 30 years. Owned and run by our family from the start, we've been delighting our customers with quality Italian homecooking since 1985. Our menu is a treasure trove of Italian favourites and our range of vegetarian dishes is extensive. We also have a black board of special dishes which changes frequently. Our special dishes always feature seasonal produce and fish with the occasional creative surprise from the Massimo Family kitchen!
This error message is only visible to WordPress admins
Warning: The account for needs to be reconnected.
Due to Instagram platform changes on June 1, 2020, this Instagram account needs to be reconnected to allow the feed to continue updating. Reconnect on plugin Settings page
Proud partners with Bradford City FC