Our plans for re-opening
In light of the recent announcement on easing the lockdown, we wanted to provide you with an update on our plans to reopen.
Although we are able to open on the 4th July, we have taken the decision to delay reopening until early August.
The welfare of our customers and staff is our top priority so we want to ensure we have all of the correct government guidelines and social distancing measures in place before reopening, to ensure we are keeping everybody safe.
We will of course continue to keep you updated on a reopening date once we have one and will also provide details of how to book a table.
Thank you all for your kind words and messages of support during this time, it means a lot to us.
We can't wait to welcome you all back with open arms..
See you soon,
The Massimo Family & The Mamma Mia Team
Work near us? Save with us!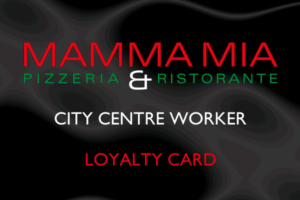 If you work in Bradford City centre, why not pick up a loyalty card and start saving on the delicious food at Mamma Mia.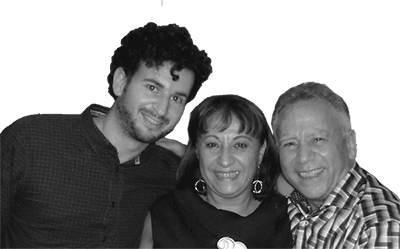 Thanks for calling into Mamma Mia, Bradford's favourite Italian restaurant. We're Nella and Gianni Massimo – and that's Leno on the left. We've been preparing and serving authentic Italian food in Bradford for over 30 years. Owned and run by our family from the start, we've been delighting our customers with quality Italian homecooking since 1985. Our menu is a treasure trove of Italian favourites and our range of vegetarian dishes is extensive. We also have a black board of special dishes which changes frequently. Our special dishes always feature seasonal produce and fish with the occasional creative surprise from the Massimo Family kitchen!
Proud partners with Bradford City FC